Conceived by Jaclyn Backhaus & Andrew Neisler*
Book & Lyrics by Jaclyn Backhaus
Directed by Andrew Neisler*
Music & Additional Lyrics by Blake Allen, Mike Brun, Andrew R. Butler, Joel Esher, Alex Fast, Jo Lampert, Barrie McLain, Annie Tippe, Dominique Toney
February 23 – March 18
Mezzanine Theatre at A.R.T./New York Theatres
502 W. 53rd St., NYC
Tickets now available at a highly limited pre-sale rate, while supplies last!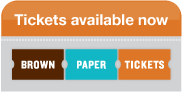 In 1911, Rosealia dreams of a better life.
In 1933, Kai struggles to keep her daughter safe.
In 1955, Hannah finally fights for herself.
Folk Wandering is a sweeping new musical conjured from the hearts and minds of Jaclyn Backhaus (Men on Boats), Andrew Neisler (Charlatan, Clown Bar), and nine emerging singer-songwriters. This expansive story investigates the making and breaking of the American dream across three bygone generations. Join Pipeline Theatre Company and their band of troubadours this spring for an awakening of the hope, heartache, and longing that binds us all together.
Featuring: Kim Blanck, Andrew R. Butler, Seth Clayton*, DeMone, Adrian Blake Enscoe, Morgan Siobhan Green, Lena Hudson, Kate Loprest, Dan Tracy*, Jordan Tyson, Nicole Weiss.
Music Director: Ellen Winter
Set Design: Carolyn Mraz
Lighting Design: Christopher Bowser*
Costume Design: Heather McDevitt Barton
Sound Design: Jim Petty of Five Ohm Productions
Props Design: Emmie Finckel
Choreography: Ben Hobbs
Casting: Telsey + Company/Lauren Harris
Assistant Music Director: Simone Allen
Assistant Prop Design: Jess Cummings
Production Stage Manager: Kristy Bodall*
Production Manager: Jenny Beth Snyder
Assistant Production Manager: Tyler Perry
Press: Matt Ross PR
Photography: Suzi Sadler
Graphic Design: Brendan Dalton
Advertising: Caolan Hunter
Originally developed in collaboration with Jessie Barr, Kim Blanck, and Lena Hudson
Folk Wandering is made possible, in part, thanks to a producing partnership with Triumph Productions, Christopher Schout and Wayne Zink.
Performance space for this production was subsidized by the A.R.T./New York Theatres Rental Subsidy Fund, a program of the Alliance of Resident Theatres/New York (A.R.T./New York).
*Members of the Pipeline Theatre Company Ensemble