PLAYING HOT
Created by Kevin Armento & Jaki Bradley

Saturday, June 4 | 7:30PM
The GYM at Judson | 243 Thompson St., NYC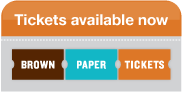 Set within a brassy dance hall, PLAYING HOT deconstructs the incredible story of the birth of jazz in New Orleans. Retracing the rise and fall of Buddy Bolden, the little-known trumpeter who pioneered the radical sound that would become America's Art Form, the show is neither biography nor period piece, neither play nor musical, but an explosive theatrical event in the style of jazz. A live brass band joins a dynamic ensemble to riff on everything from Mardi Gras and Public Enemy, to questions of appropriation and the cult of celebrity.
Producer: Natalie Gershtein & Ari Schrier
Music Supervision & Arrangements: James Williams
Music Director: Trevor Bachman
Production Stage Manager: Kristy Bodall
Set & Prop Design: Chris Bowser
Lighting Design: Brian Tovar
Costume Design: Sarafina Bush
Choreography: Jason Warley
Sound Design: Matt Finch
Assistant Stage Manager: Zach Donovan
Featuring: Josh Bonzie, Fernando Contreras*, Dante Jeanfelix, Roi King, Emma Meltzer, Cristina Pitter, Monique St. Cyr, and James Williams as Buddy Bolden.
*Pipeline Ensemble Member
PLAYING HOT is Pipeline's 2016 BIG MYSTERY SHOW selection.
Photo by Maarten Fleskens featuring James Williams.
Click here to subscribe to email list for up to the minute updates!