BONFIRE SERIES 2016
July 14 – 24, 2016
South Oxford Space | 138 S. Oxford St., Brooklyn
Suggested Donation: $10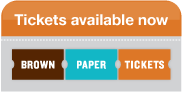 The Bonfire Series, our annual play reading festival, is the culminating event of our PlayLab playwrights' group. Through the PlayLab, we endeavor to support playwrights in turning their biggest wildest ideas into finished scripts.
This year's series features a whole lot of adventure, a secret princess, the oldest couple in the world, a magical baby, mummification, puppets, a mermaid, travel through time and space, and of course, Humpty Dumpty. View the full play line-up.
Click here to subscribe to email list for up to the minute updates!