Today we are pleased to introduce you to the entire glorious team bringing you the sound and rhythm of PLAYING HOT!
Music Supervision & Arrangements by James Williams
Music Direction by Trevor Bachman
Sound Design by Matt Finch
Choreography by Jason Warley
And introducing our house band, joining us all the way from Louisiana, The NEW ORLEANS SWAMP DONKEYS.
Led by James Williams on Trumpet with Miles Lyons on Trombone, Eddie Brown on Sousaphone, and Jams Marotta on Drums. The SWAMP DONKEYS will additionally be joined by Marcus Miller on Saxaphone and Khrys Williams on Trumpet.
Saturday, June 4 | 7:30PM
The Gym at Judson | 243 Thompson St.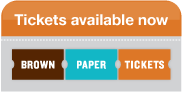 Just can't wait until June 4? The SWAMP DONKEYS are gigging in NYC all month. Catch them on May 25, 7PM, at ZINC BAR (82 W. 3rd St.). Get your tickets here for just $15.