Early bird tickets to The Gray Man are now on sale! Prices increase on September 8, why pay more if you don't have to? Click here to get your tix!
The Gray Man
by Andrew Farmer
directed by Andrew Neisler
September 24- October 18
Walker Space, 46 Walker St., NYC
Tickets: $15 – $30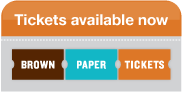 The Gray Man isn't real. He's a ghost story, a boogeyman mothers make up tales about to keep their children safe.
A grieving young man named Simon listens to these bedtime stories outside his apartment window and yearns to leave the city he's so afraid of. But when he meets a little girl with an old soul who speaks of missing children, Simon can't help but feel trapped in his tenement house, where a familiar shadow waits in the darkness.