Tickets are now on sale for a highly limited engagement. Join Pipeline and our PlayLab Class of 2018 on November 16-18 for a night of riddles, mystery, and, as always, a touch of magic.
This year's Night of Extraordinary Risk: Corpse Backpack is the first in what we hope will grow into an annual experiment in playmaking. Together, our PlayLab Class of 2018 chose the classic Indian folktale, Baichal Pachisi, to draw inspiration from and collaboratively built a brand new play. The tale features a prideful king, a dubious sorcerer, a back-latching ghoul, innumerable daughters, and absolutely no sons.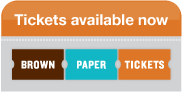 Join the Magic-Makers before making your purchase and start getting exclusive access to this adventurous Pipeline programming now!